Arlington Heights mayor visits Riley to discuss 'changing landscape'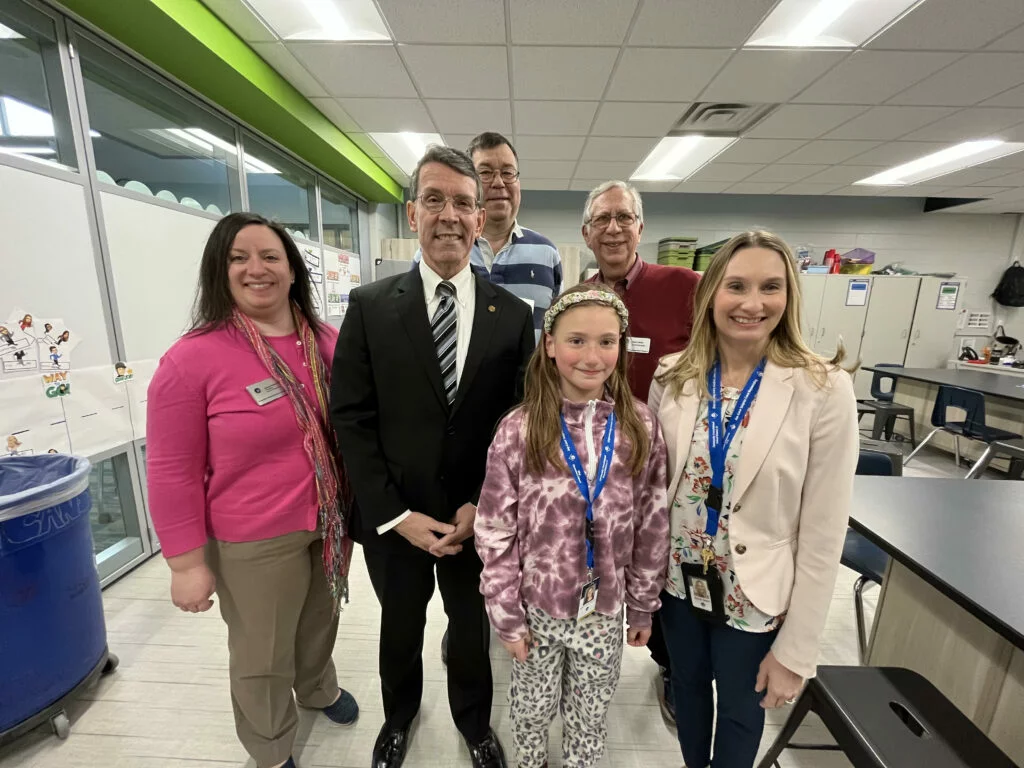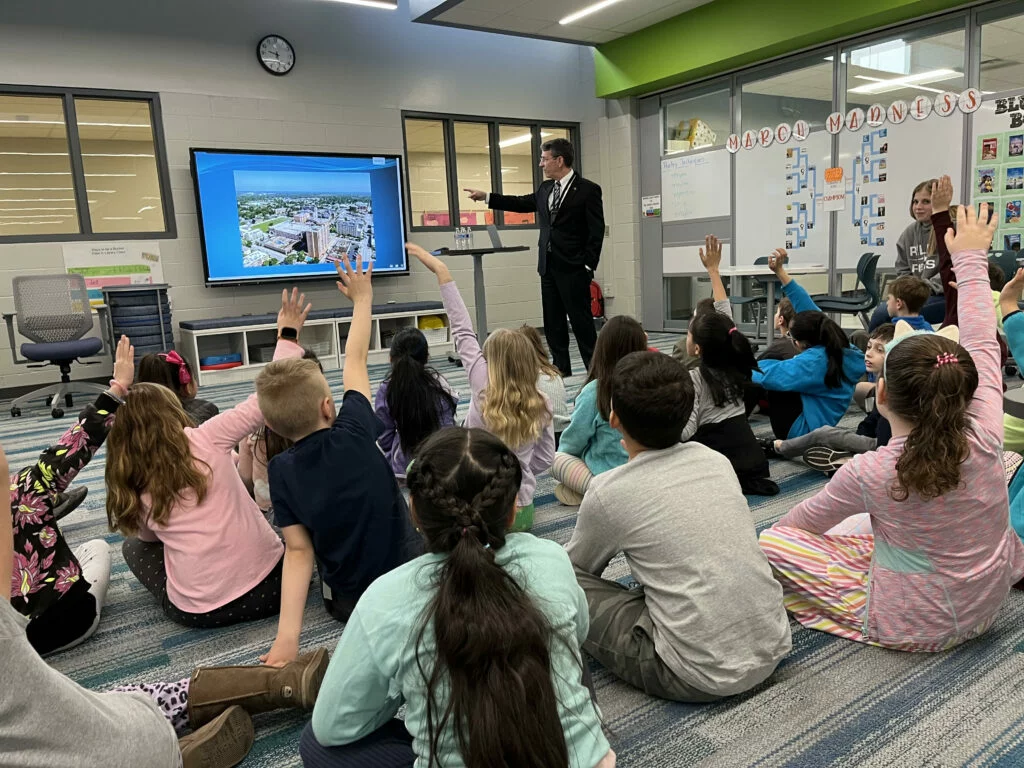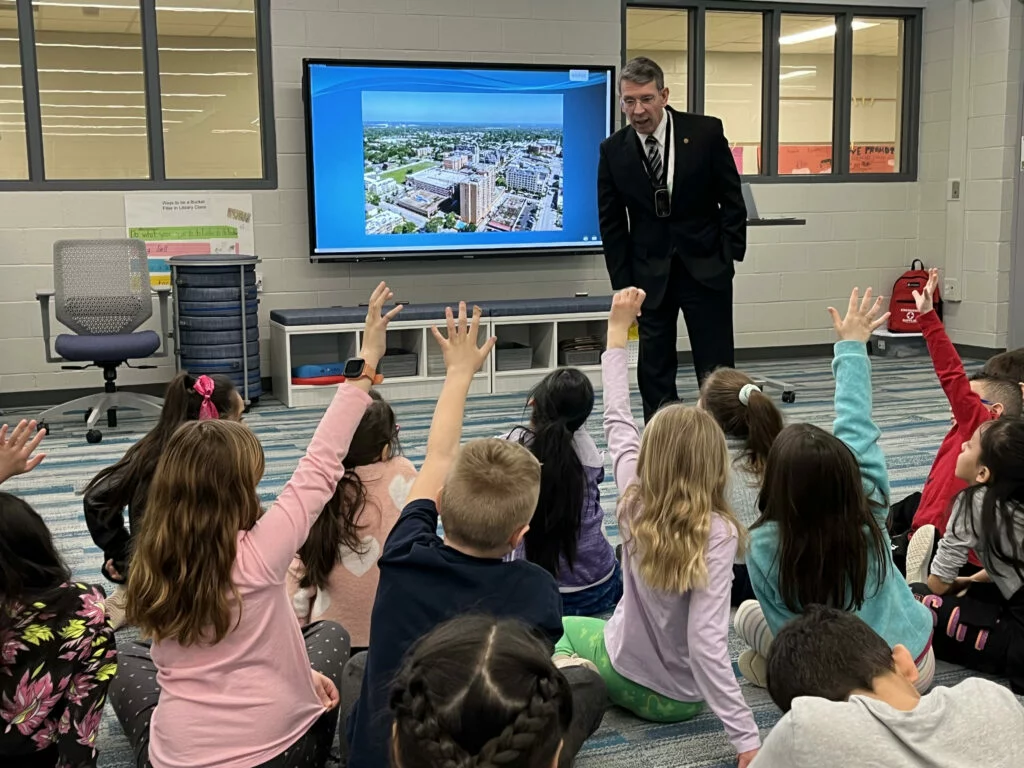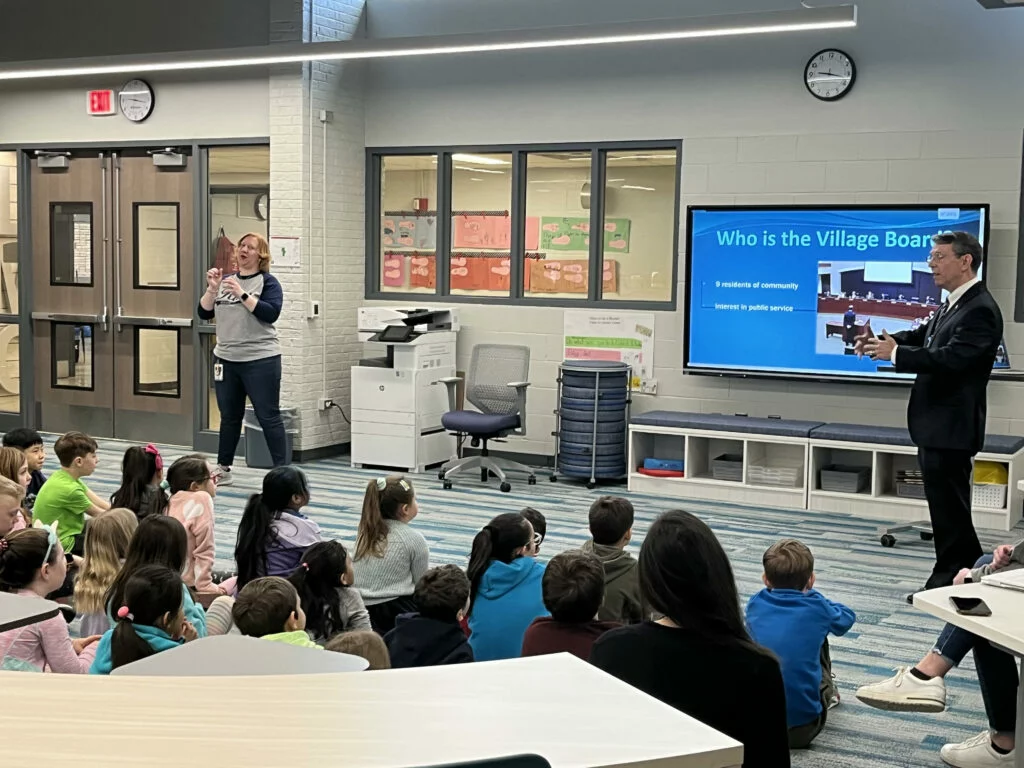 Arlington Heights Mayor Thomas W. Hayes recently visited Riley Elementary School to talk to the second grade students in connection with their social studies unit called "Our Changing Landscape." The mayor, who lives in the district and whose children went to Riley, was impressed by the upgrades and renovations at the school, especially the new LMC, where the program took place. 
Hayes, who has been in office for 10 years, presented information about his roles and responsibilities, including managing a $205 million budget. "It's a big responsibility," said Hayes to the second grade class. 
Arlington Heights was formed in 1887, mostly by farmers, who settled around the train tracks and took their produce to Chicago. As time went on, schools, stores and banks popped up to where Arlington Heights is now the 15th largest town in Illinois with a population of approximately 70,000 people and listed as the "Best Place to Live," according to the 2022 Daily Herald ranking. 
Hayes and his team were forced to "change the landscape" during the pandemic when local restaurants were shut down. The village pivoted and adapted alfresco dining, which has become so popular that 95% of Arlington Heights residents favor an annual program. 
Additionally, the village's landscape changed when the Chicago Bears purchased the former Arlington Park Racecourse. If the deal continues to progress, that area will transition from a racetrack to a football stadium. When Hayes indicated that football may not be played in Arlington Heights for another five to six years, the second graders groaned. 
Finally, the Arlington Heights logo, which currently incorporates a race horse, may have to change since the track is no longer operational. 
"We are so grateful to have local leaders take time out of their busy schedule to spend time with our students and share their experiences and knowledge," said Riley Principal Nicole Bellini. "It's so impactful to hear personal stories," she added. 
Also in attendance were school board members Arlen Gould, Bill Harrison and Jessica Riddick, along with Chris Lapetino, director of teaching and learning for science and social studies.