Virtual Backpack
In an effort to conserve resources, informational flyers from community partners are now available through this Virtual Backpack. Important school notices will still go home on paper in students' backpacks and regular communication is issued via email. Parents who are not receiving emails from their principal or School District 21 should contact the school office.
Community organizations wishing to post a flyer to the Virtual Backpack should review and complete CCSD21's Flyer Approval and Distribution Guidelines and then submit their request to [email protected].
Breakfast and lunch menus are also available electronically.
Community flyers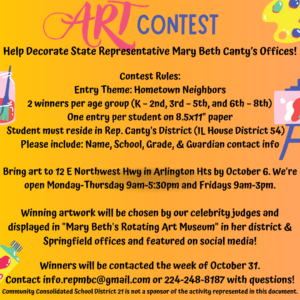 Representative Mary Beth Canty's Art Contest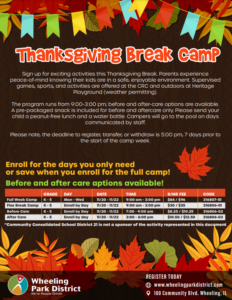 Thanksgiving Break Camp 2023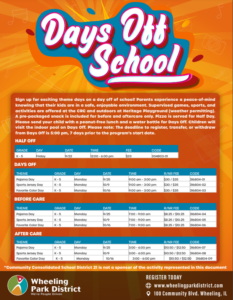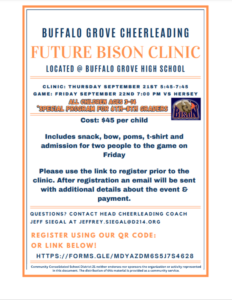 Buffalo Grove High School Cheerleading Clinics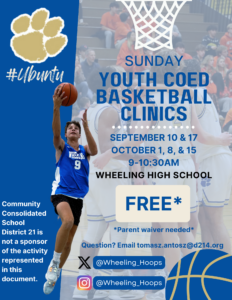 Wheeling High School Sunday Clinics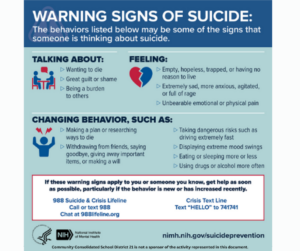 National Institute of Mental Health (NIMH)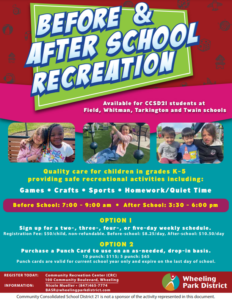 Before and After School Care- WPD