CCSD21 staff enter the 'pickledome' with weekly pickleball club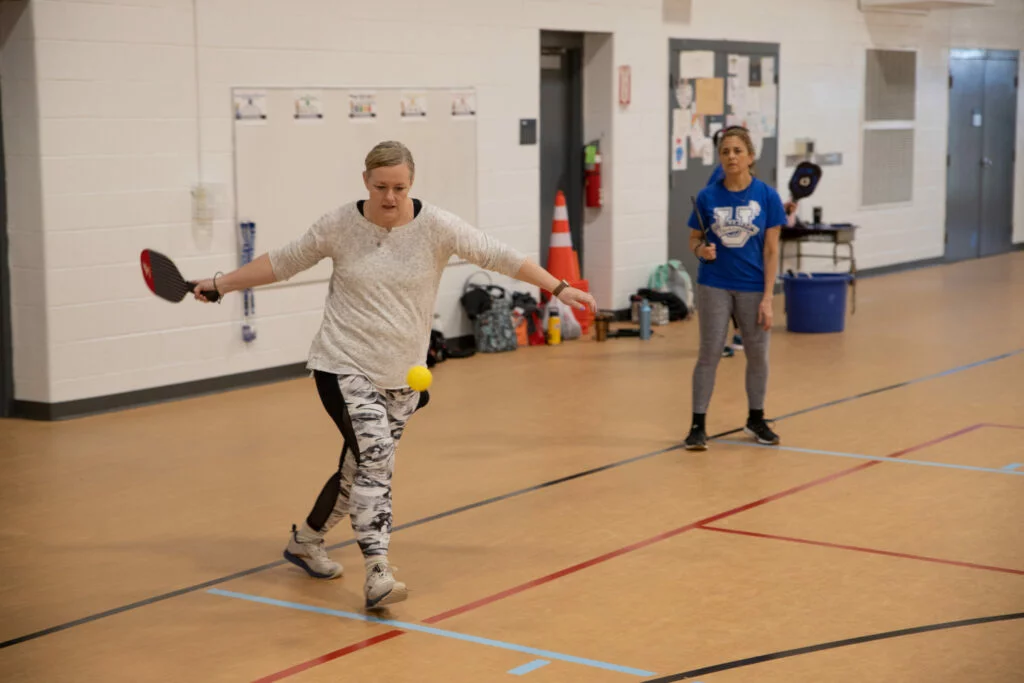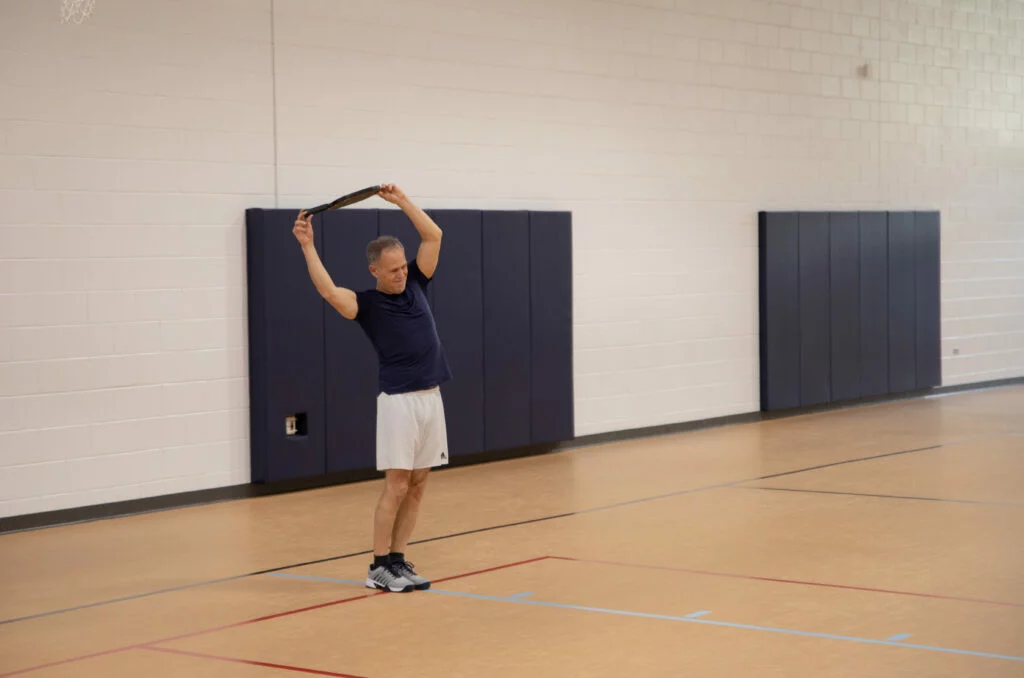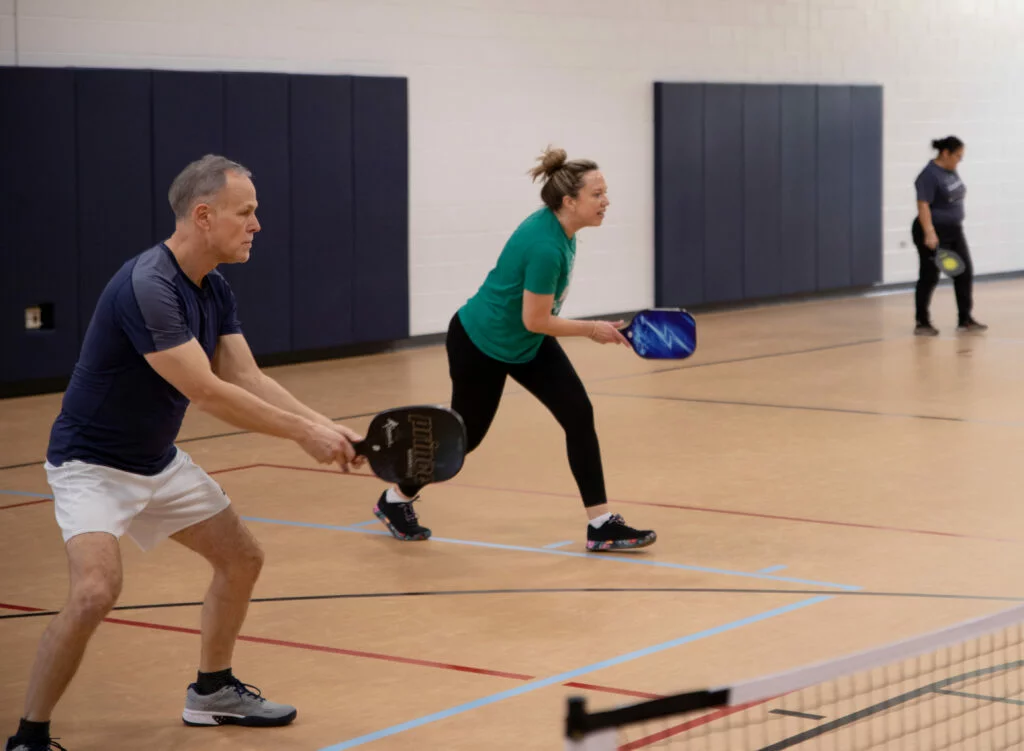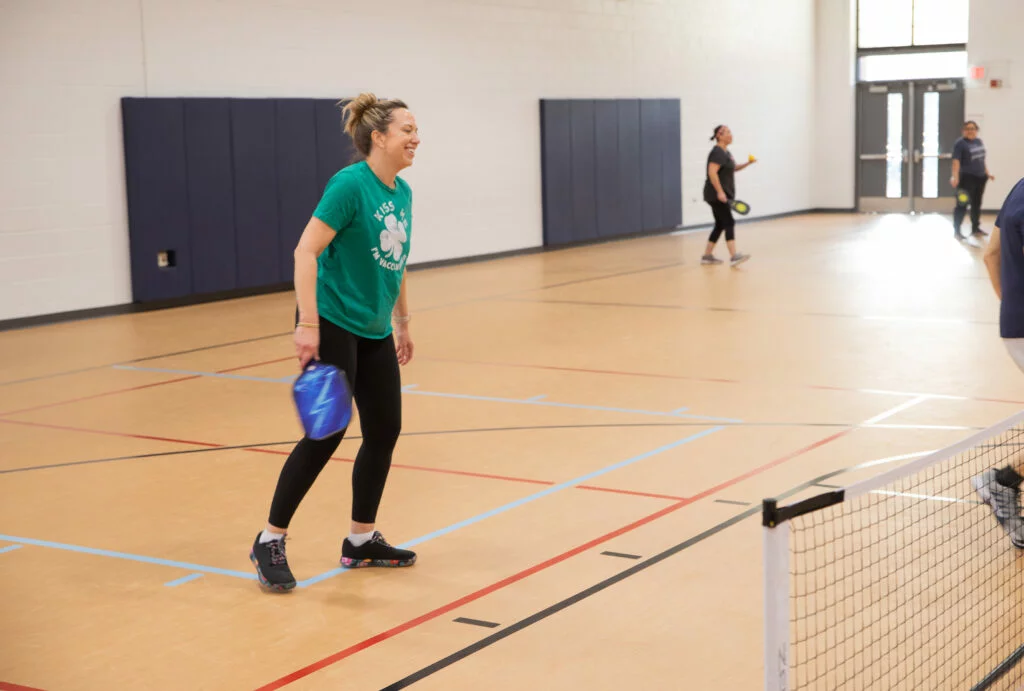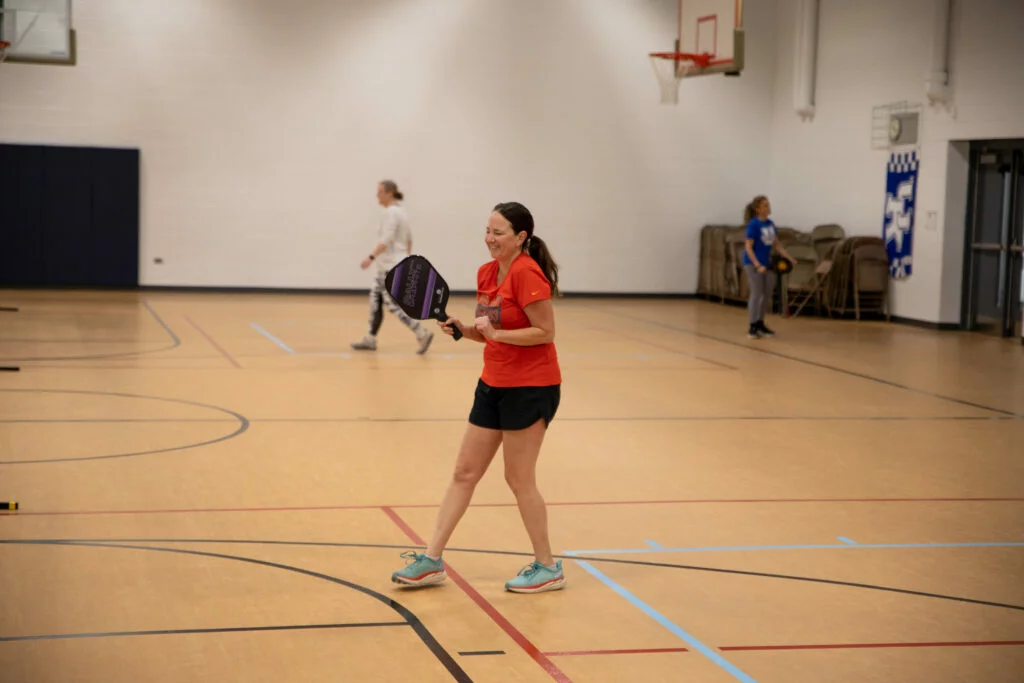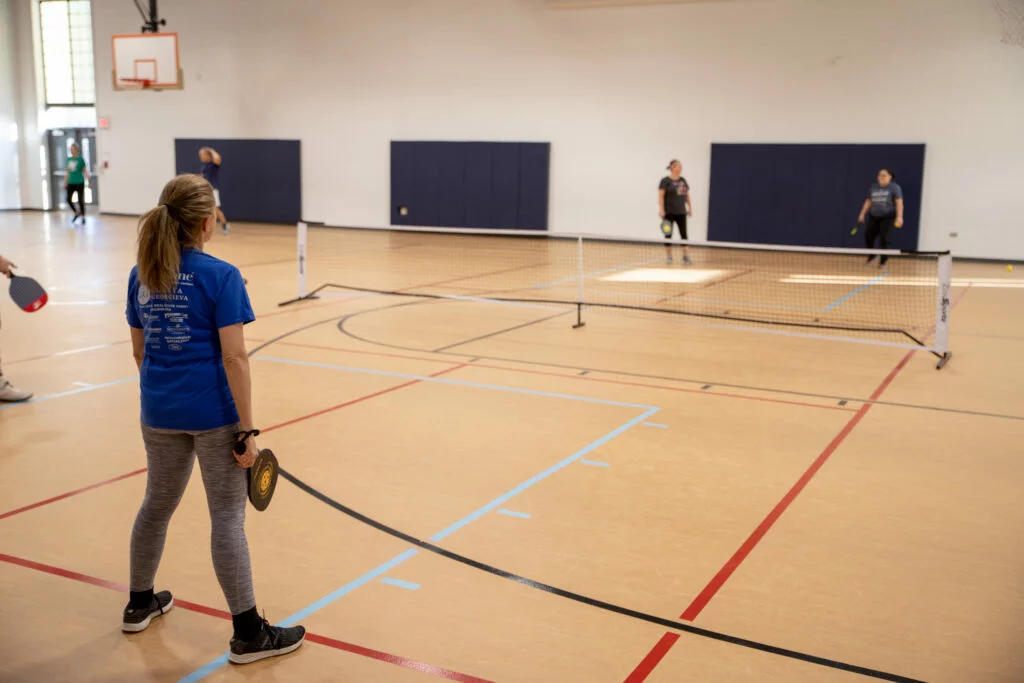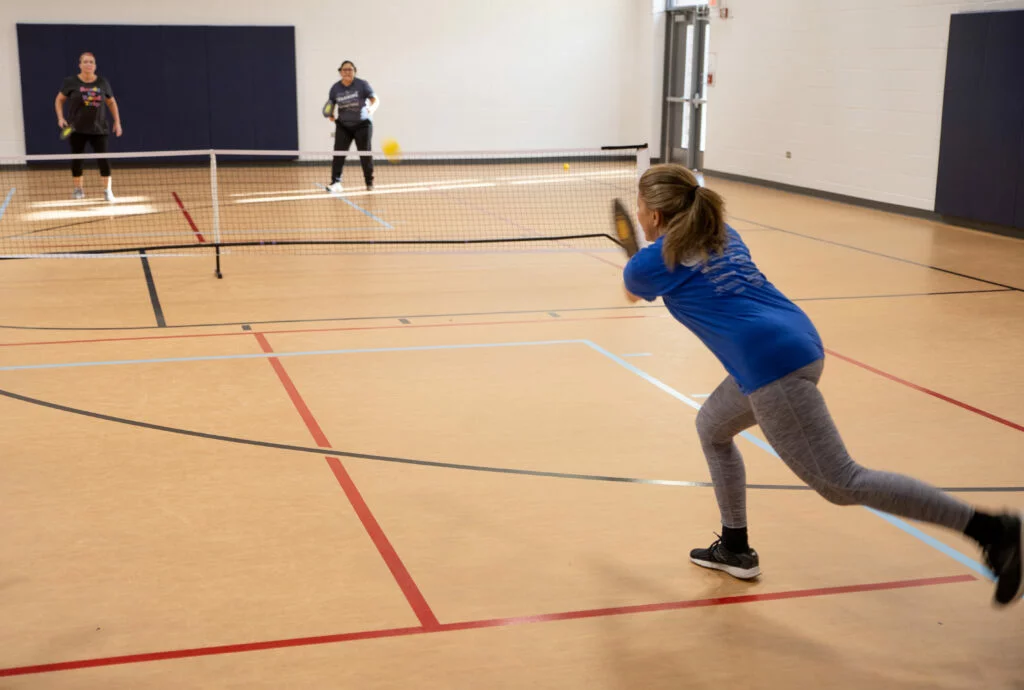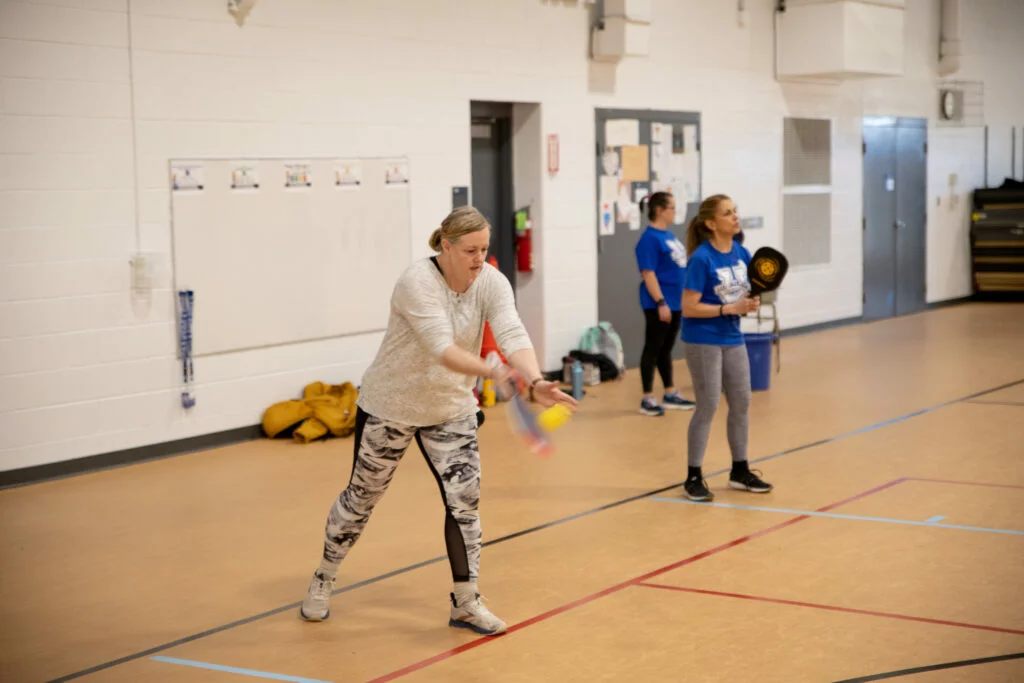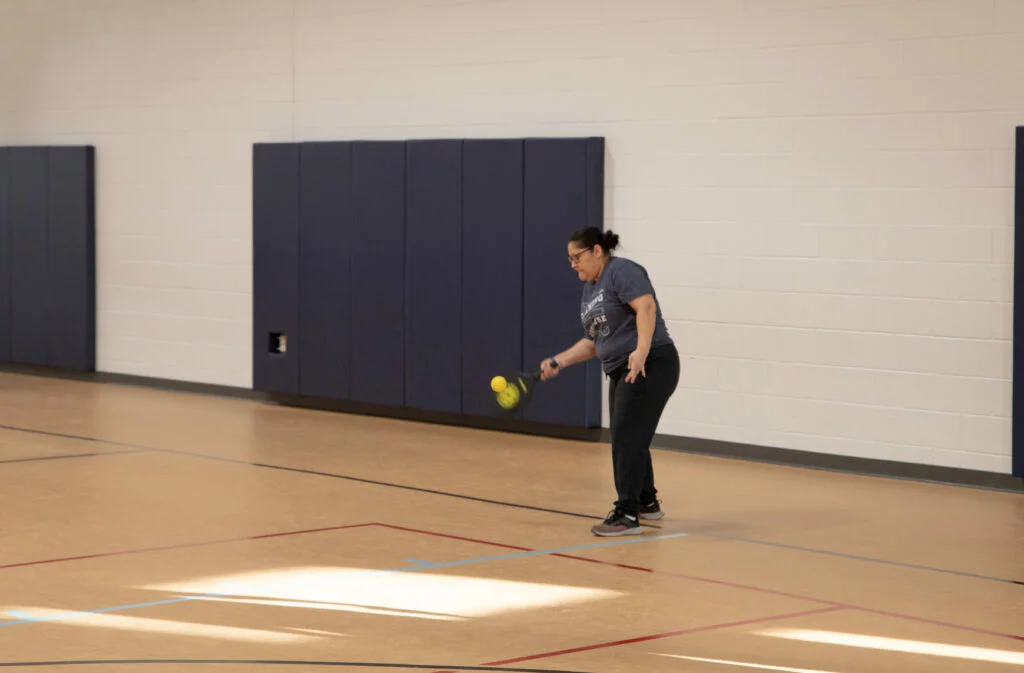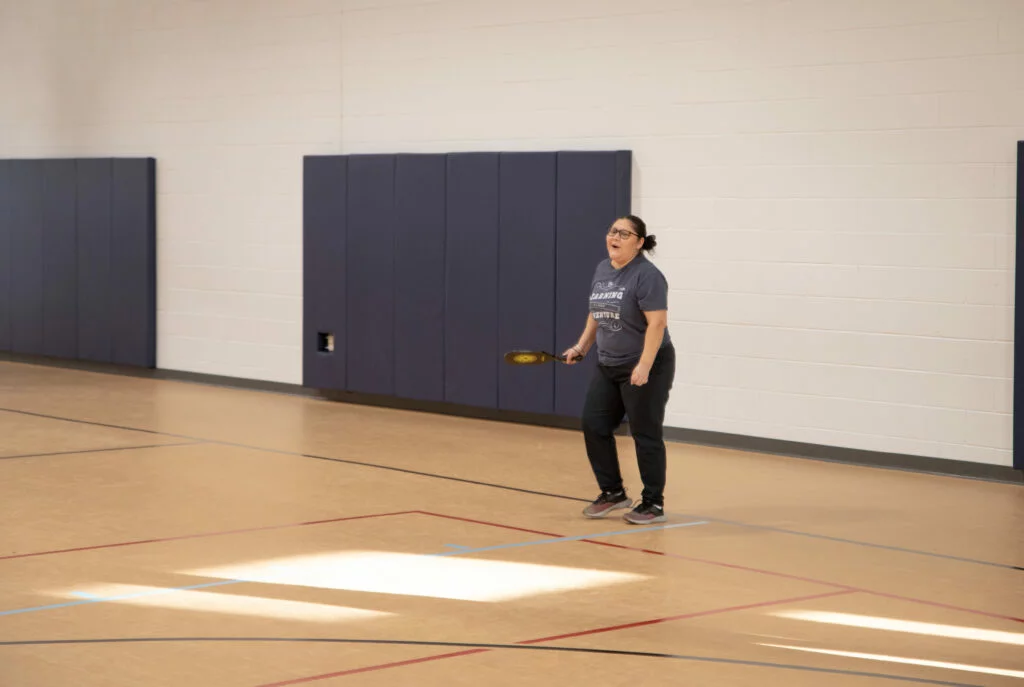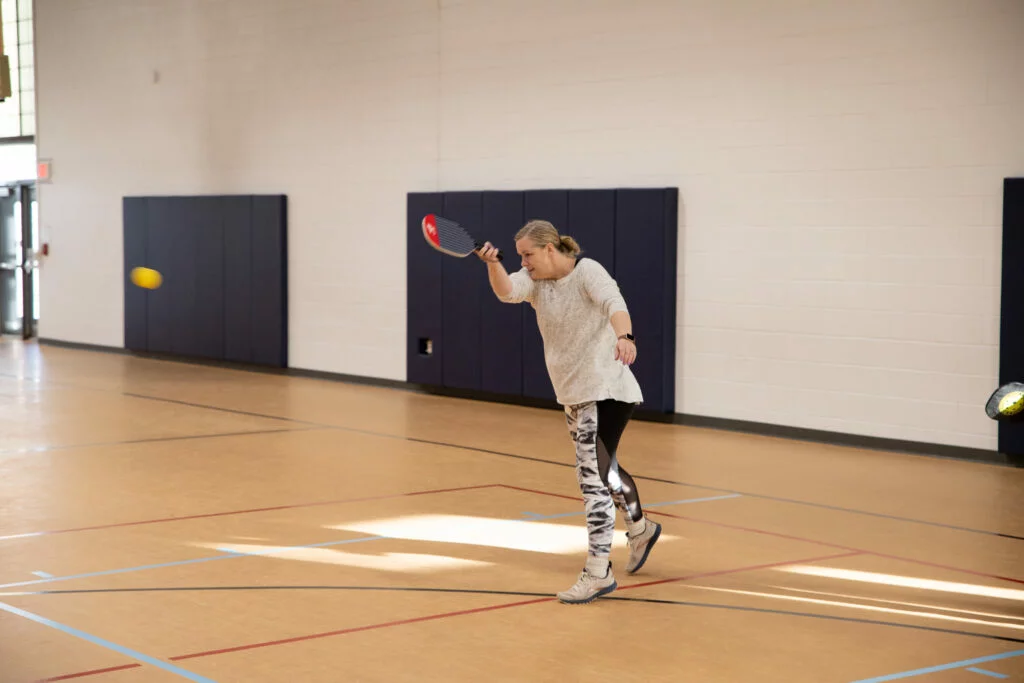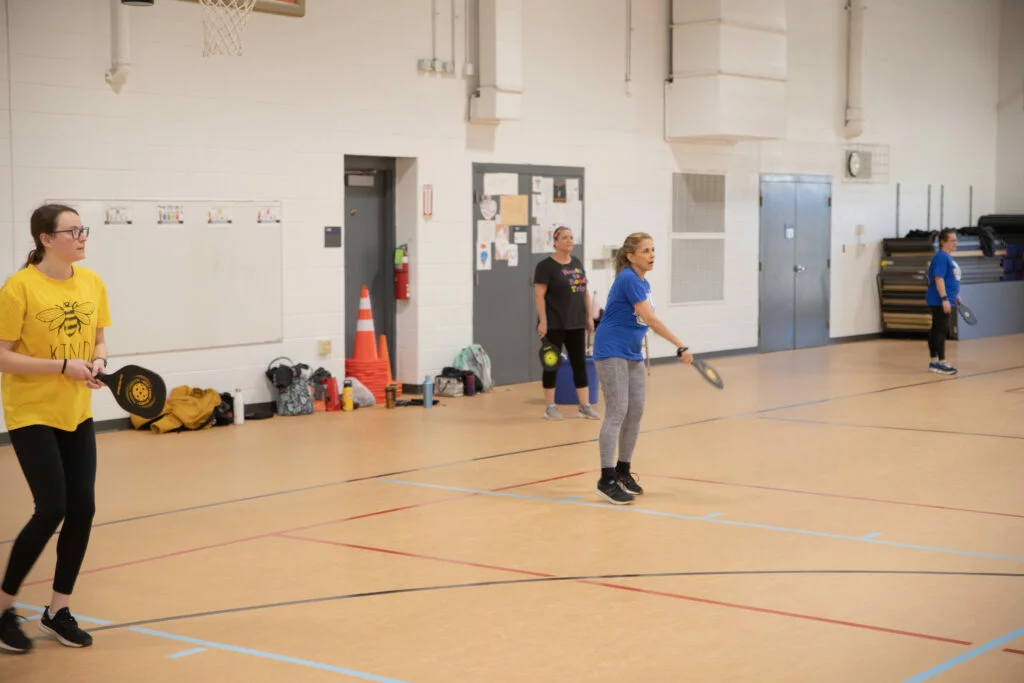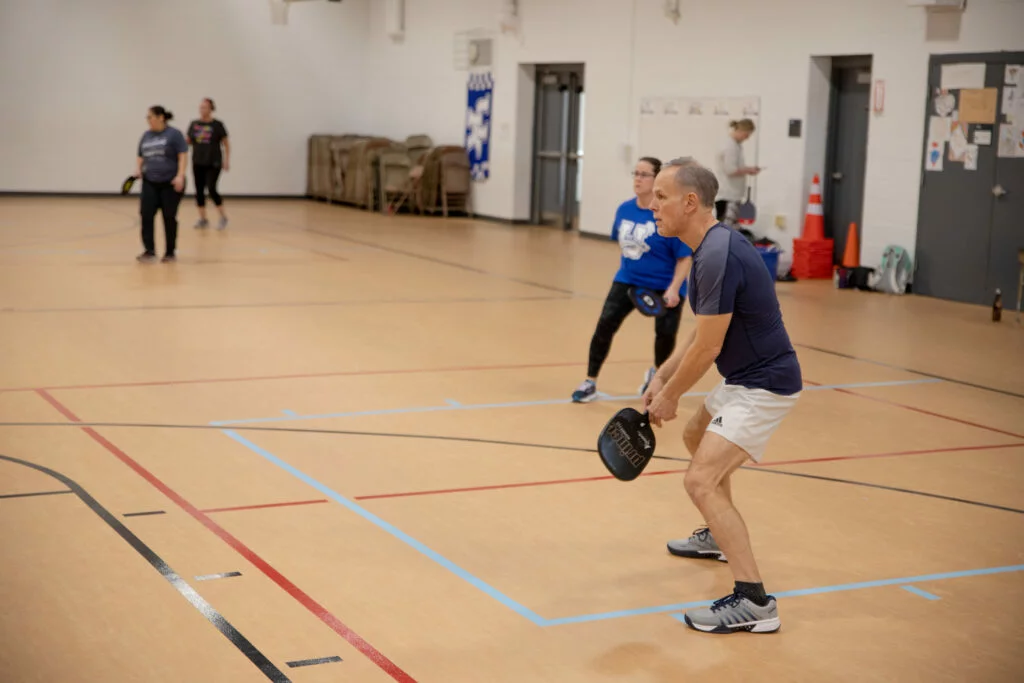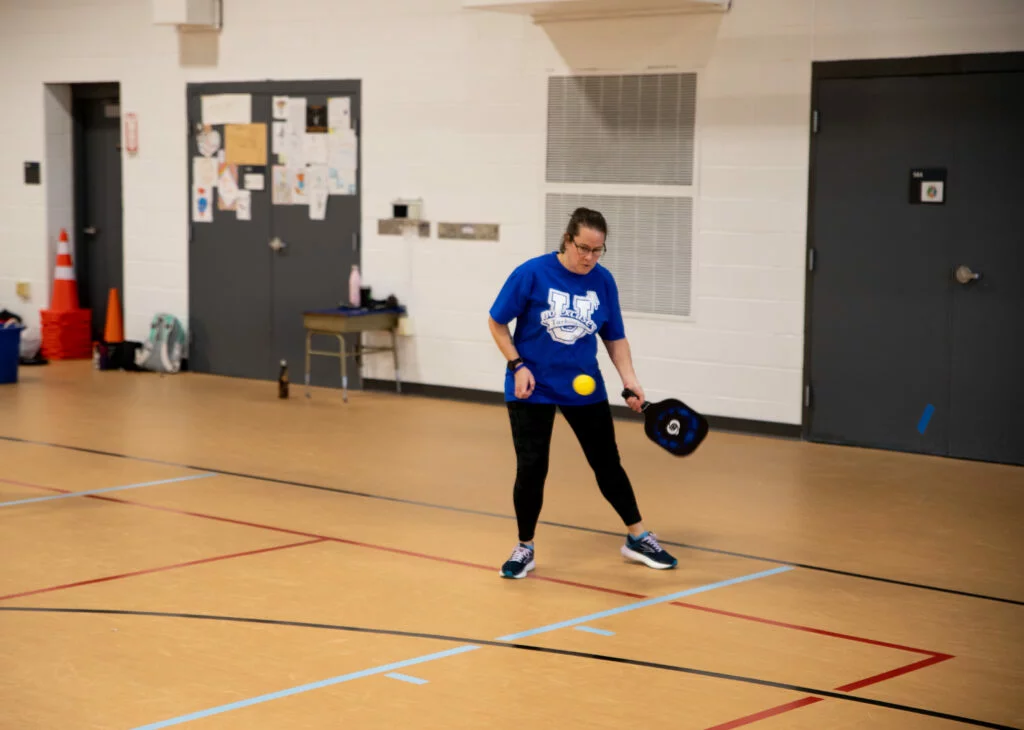 Once a week, as the figurative sun sets on the school day, several staff members across CCSD21 gather at Tarkington Elementary School to lace up and play America's fastest-growing sport: pickleball.
The league was formed last year "out of mutual interest," according to Tarkington Principal Joe Arduino. The elementary school's gym floor was also recently renovated with, among other things, the layout necessary to play a game of pickleball, so it lined up. 
"It really just started organically," Arduino said. "Some teachers started talking about [it], and we already had the equipment, so we just started a group chat and people played when they were available."
One of those players is Tracy Crowley, information and media literacy specialist at London Middle School. She heard about the club from fellow club member Alicia Duell, director of technology and information services, and reached out to Arduino to see if she could join: "luckily he agreed," she jokes.
The league has a schedule and meets once a week at 4 p.m., but the day may fluctuate. "[We] try to change the days each week," Arduino notes. "One week it might be Wednesday, the next week it might be Tuesday."  There is also no skill level required, though Arduino seemed to know his way around the court.
"There are no tournaments or keeping track of who won or lost," he adds. "It's more about fun, learning the game, socializing, and ensuring everyone gets the same amount of play time."
There is a touch of friendly competition, however. During their practice on March 8, Arduino and his partner commanded their match, leading at one point 10-0 (a win is secured at 11 points). Their opponents staged a magnificent comeback, but fell short in the end 11-8. During the entirety of the comeback, Arduino could be seen playfully joking with his opponents, expressing "surprise" that they were still in it to win it. 
While Crowley would consider herself a novice, she has played with her parents, who themselves are "avid pickleball players."
"I stopped playing with them, though, because they kept beating me," she said. "It is nice that players at Tarkington are super encouraging and there are players of all ability levels."
There are currently 27 members in the group chat, and anyone interested in joining should email Arduino.