Longfellow fifth graders end school year with persuasive/service learning projects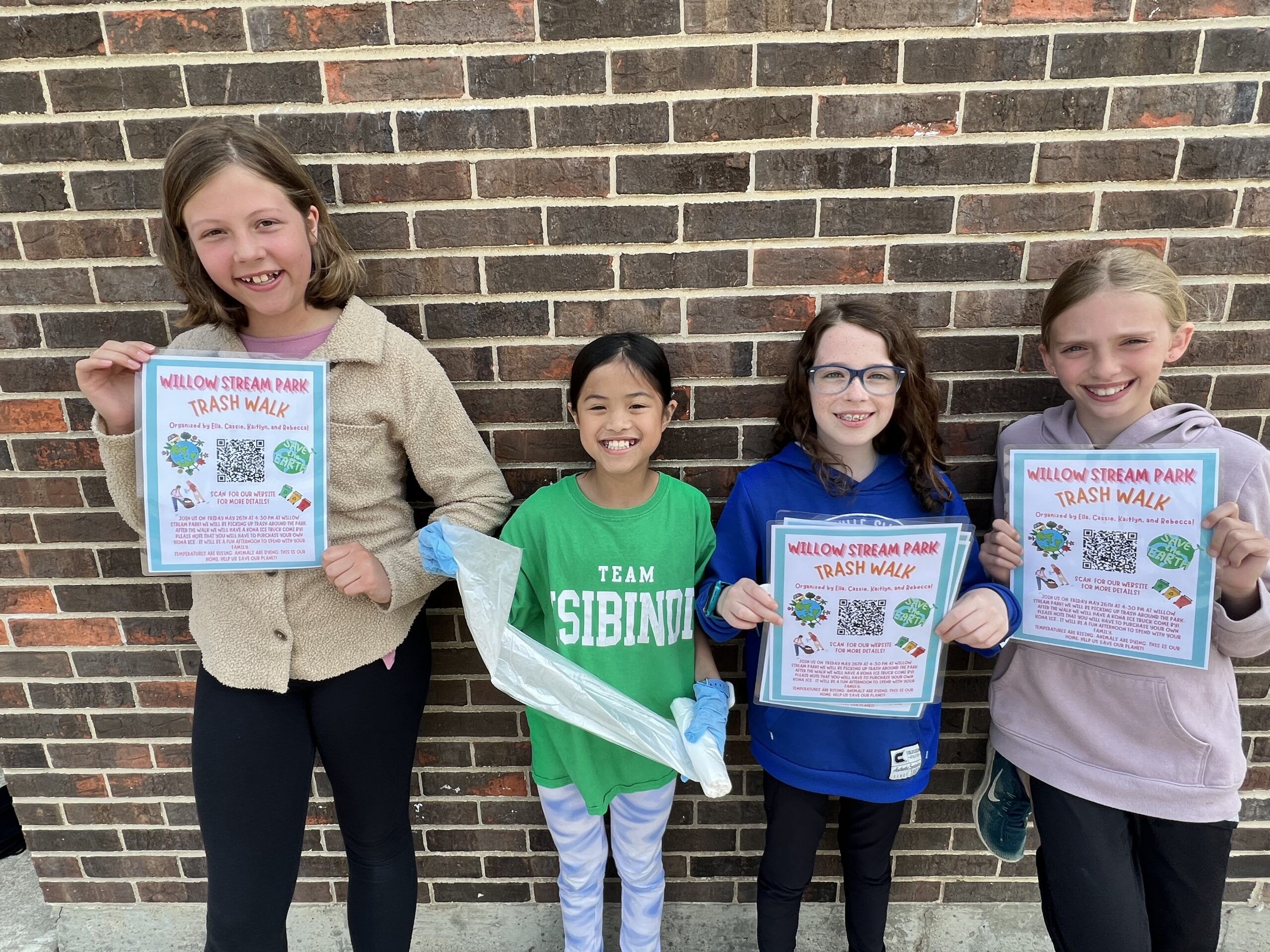 To say the fifth graders in Heather Popilek's classroom at Longfellow Elementary School have blown her away with their social science/persuasive writing integrated service learning projects would be an understatement, according to Popilek. 
"These kids are amazing," said Popilek. "They literally do not want to stop working because they are so passionate about their cause and how good it feels to give back."
The Longhorns fifth graders are progressing on a number of projects, including one focusing on smoking prevention by developing an informational website and a game they hope will provide more tools to share with future classes.
A second group is working with Tower Hill Healthcare in South Elgin to create coloring books for its elderly residents, reaching out to local businesses for donations, and has planned to organize a drive to collect supplies.
A third group, motivated to help "Save the Earth," partnered with the Buffalo Grove Park District to organize a "trash walk" at Willow Stream Park on May 26. 
Another group partnered with Exodus World Service to organize a donation drive to create care packages for refugees, while one raised awareness of animal cruelty by developing a website to share information and encourage animal adoption.
One final group partnered with the Wheeling Food Pantry to target families in need. These students have been writing emails, creating videos to promote their cause and have been in touch with the food pantry to develop a list of the most-needed items. Kleenex and paper towels were identified as one priority item, according to Popilek.
"At this point, no matter how much their projects accomplish, the learning they have encountered throughout the process will last a lifetime," Popilek said. "Please congratulate your kids for their awesome efforts!"