My Why – Ania Figueroa, Director of Language Services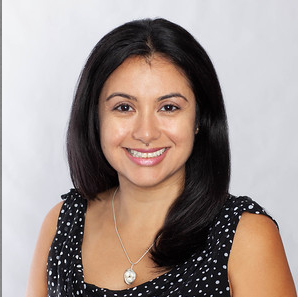 You might be surprised to learn that about 50% of Community Consolidated School District 21 (CCSD21) students are considered "ELs" or English Language Learners, meaning students' main language spoken at home is something other than English. Ania Figueroa is not surprised. She is the new Director of Language Services for CCSD21 and someone who knows first-hand the need for support these students require during the school year. She was an ESL student when her family moved from Chile to the United States five days shy of her 12th birthday. When she entered school in Skokie, she struggled because she didn't speak English. At the time, the northwest suburbs didn't have much support for Spanish-speaking students and young Ania had to navigate the unknown. During the summers, her father – who was a custodian at one of the schools – required Ania to volunteer her time at the school. Coincidentally, she was matched up with an 11-year-old girl from Mexico who had many of the same struggles that Ania did when she immigrated to the U.S. Ania helped advocate for and acclimate the young Latina to the U.S. school system. "It was my lightbulb moment and I knew from then on that I would study ESL and bilingual courses. I knew that helping children was bigger than the classroom," said Ania.  
A few years later, she graduated from University of Illinois-Chicago with a B.S. in elementary education and ESL and bilingual studies. She worked in Des Plaines District 62 as a 1st grade bilingual teacher for 9 years before she went on to earn her M.S. from UIC with her degree in special education. From there, she moved on to a special education teacher position. Then she completed her Education Specialist degree in School Administration at National Louis University and moved from the classroom to district leadership as a Second Language Programs Coordinator and then on to principal. "That role was the most challenging, but most rewarding as well," said Ania. "I loved the community and teachers, but the COVID pandemic really challenged us," said Ania.
Now, as the district's Director of Language Services, Ania finds herself in her dream job. As the director, she ensures there is equity, programming and institutional support for EL students. She makes sure that Dist. 21 is in compliance with state regulations while managing grants, screening students and being responsive to the more than half EL students in the district. With approximately 69 different languages in the district, Ania is busy. 
And she is an inspiration. Some of her first students 18 years ago are now graduating college. She ran into a student who just graduated from DePaul to become a teacher because of Ania's influence. Another graduated with a political science and diplomacy degree. "I'm so humbled that others are following in my footsteps. I'm passionate about this work and believe that through our efforts, we are elevating people's lives," said Ania. The fruits of her labor are paying off. 
Most importantly, she is connecting with the parents and building engagement with them to develop a deeper parent-district partnership. And it's no wonder that family is extremely important to Ania. She and her family, including her parents and her sister's family, all live within 20 minutes of each other and visit often. But she also loves to take road trips, read, try new foods and run marathons. Ultimately, Ania is an inspiration to all of us and leads her life with a message of hope.