Student voices are heard through a new advisory council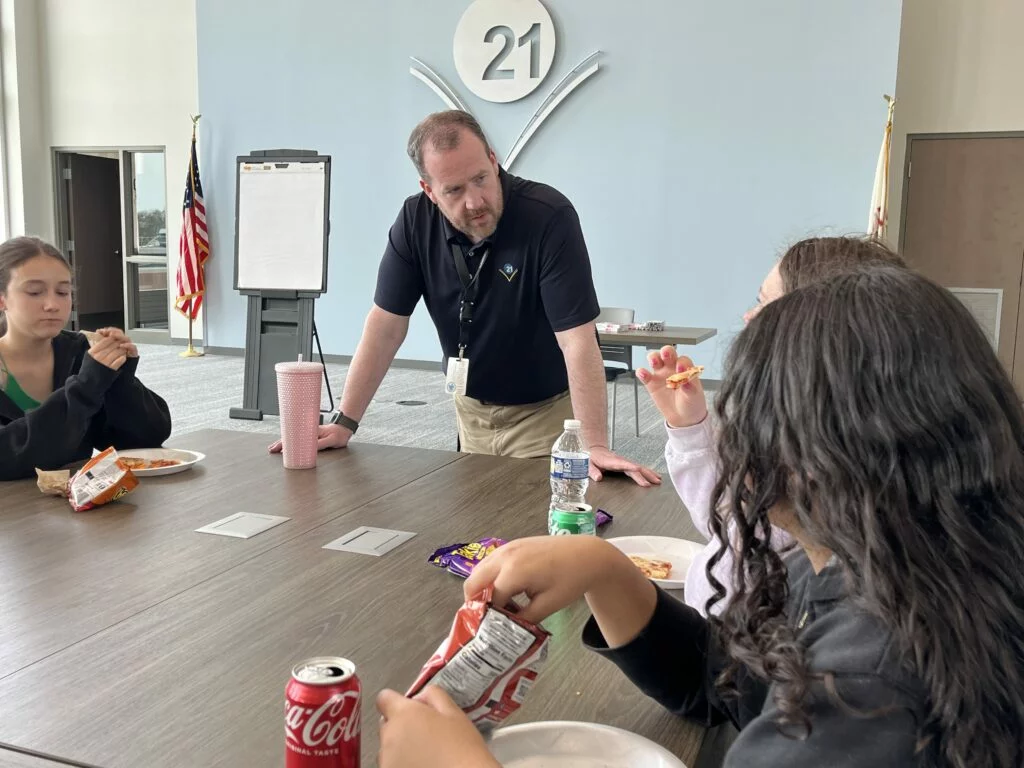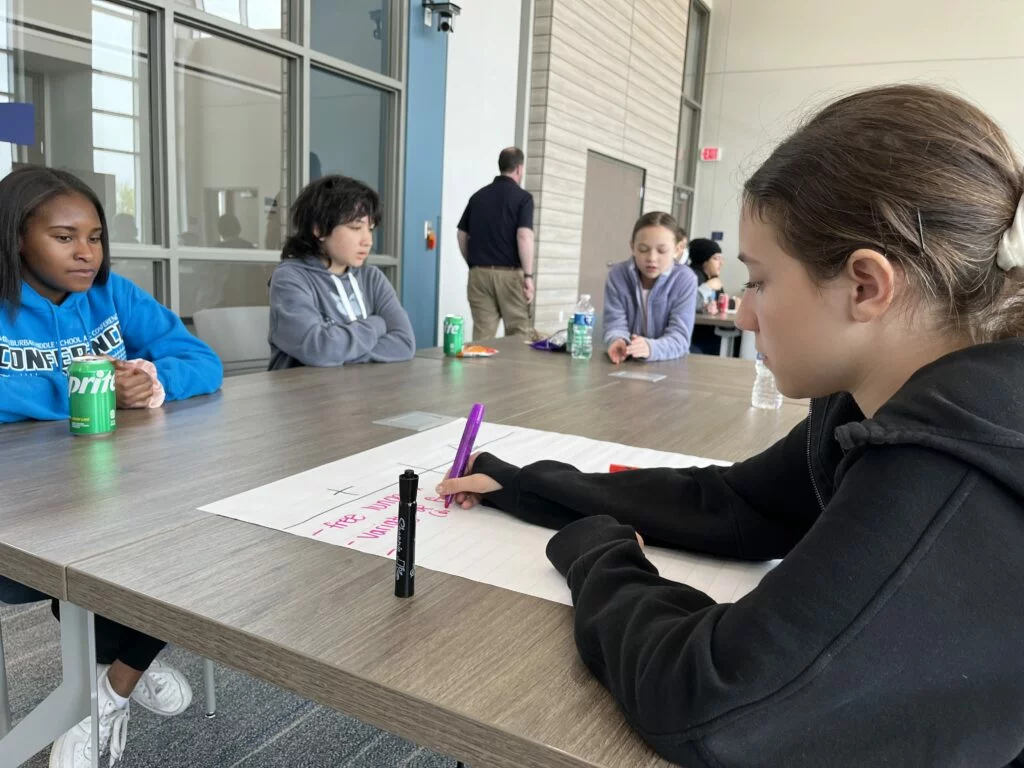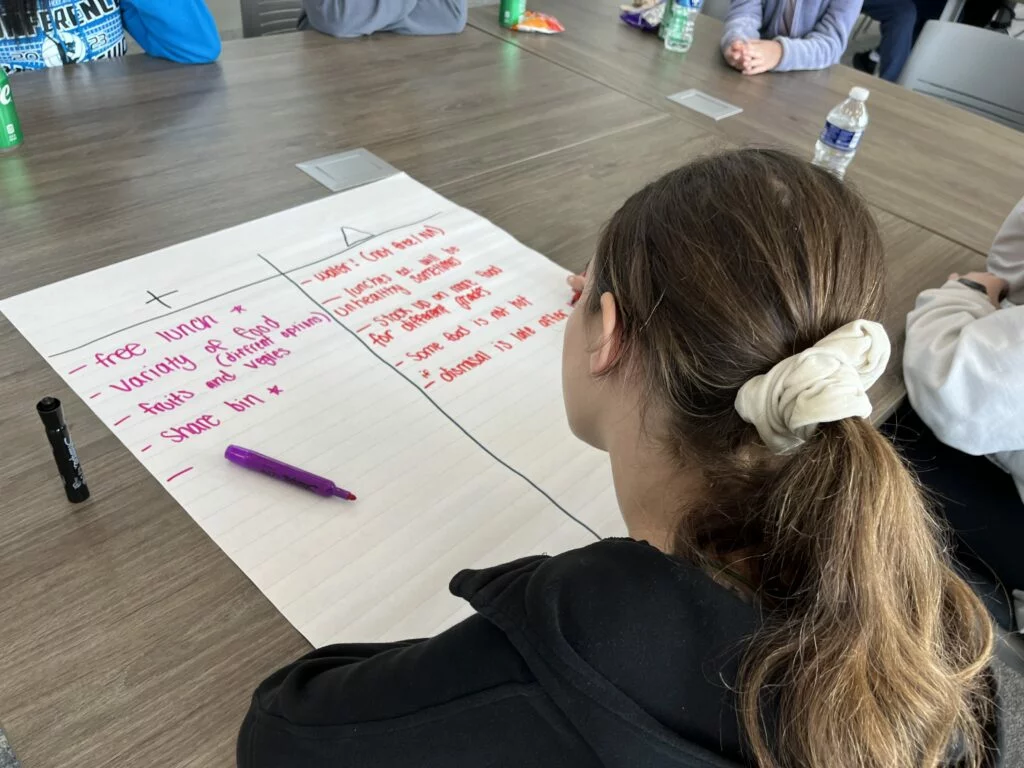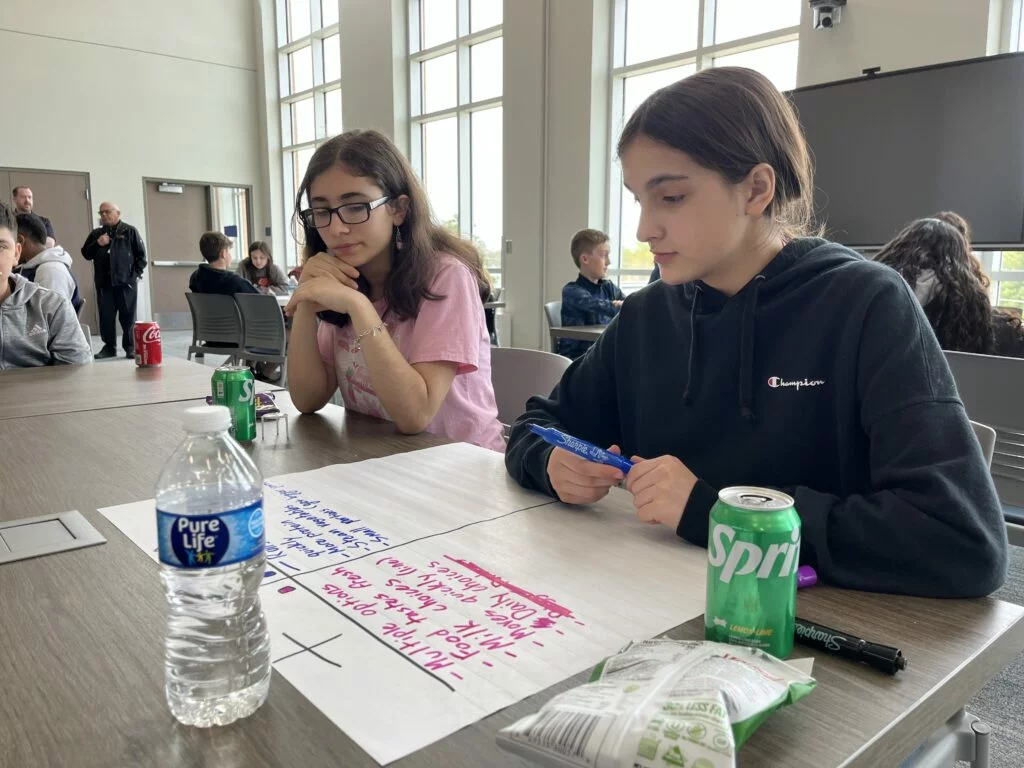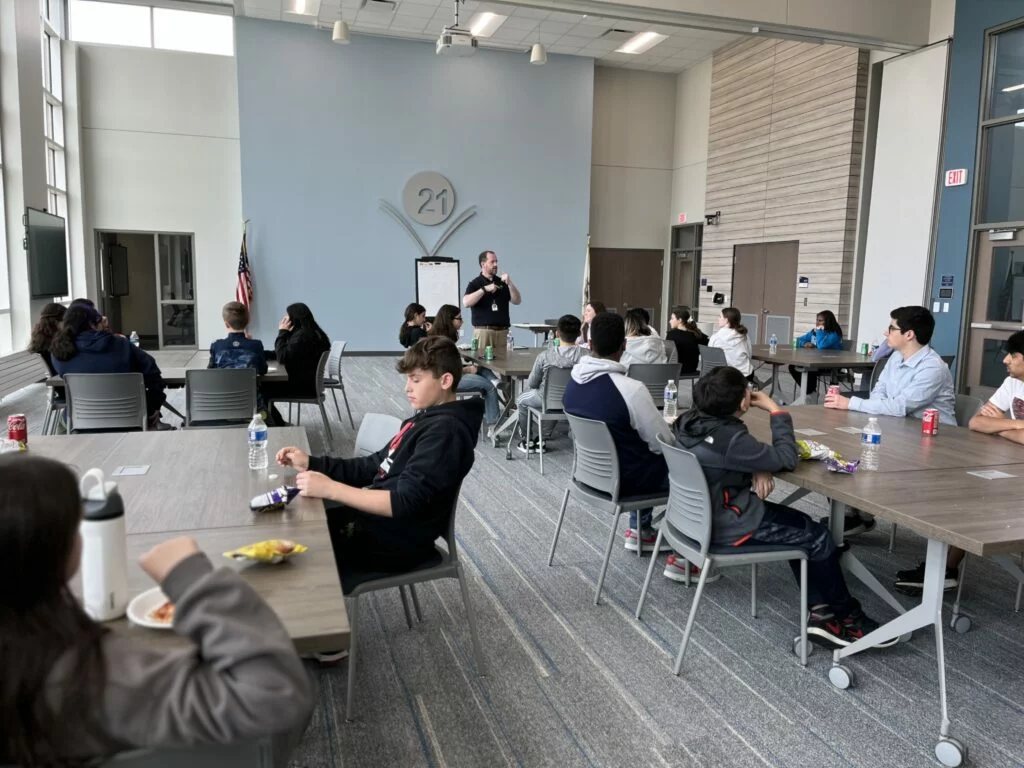 Students from London, Holmes and Cooper Middle Schools met on April 28 with Dr. Michael Connolly, CCSD21 superintendent, to discuss issues affecting them at school. Known as the Superintendent's Student Advisory Council, the group provides students in sixth through eighth grades the opportunity to meet with and advise the superintendent and other members of the district's administrative team on important issues and challenges they and their peers face as students in CCSD21, including insight and perceptions on issues of educational equity, the rigor and relevance of curriculum, learning supports, school culture and climate, and other community issues and concerns.
The April session was the third of three meetings this academic year. Approximately 30 students were transported to and from the district's community center for lunch and conversation about the cafeteria food and classroom learning.
Dr. Connolly opened the session with instructions and general inquiries about the cafeteria food, asking students to write down their thoughts on the lunch menu. "I'd like you to write down the positives of the cafeteria food and the things you'd like to see changed," said Dr. Connolly. 
Students formed six groups and spent five minutes writing down their thoughts. "They changed the pizza from a triangle to a square and it doesn't taste good anymore. I liked the triangle pizza. The square pizza is too greasy," said one student. 
Next, Dr. Connolly asked, "If you could wave a magic wand, what would you change about the learning environment at your school?" For this portion, students grouped into their respective schools and discussed some wishful items like: enhanced lockers and bathrooms, better furniture, more library time, mindfulness activities outside the classroom and more hands-on activities. 
After the session, Dr. Connolly took the students' notes and passed them along to the appropriate administrators for review. "The student comments have been very helpful in gauging their needs and desires in making their school experience the best it can be," stated Dr. Connolly. "We look forward to continuing these sessions next school year," he added.