Twain hosts internet safety night for parents, students, family members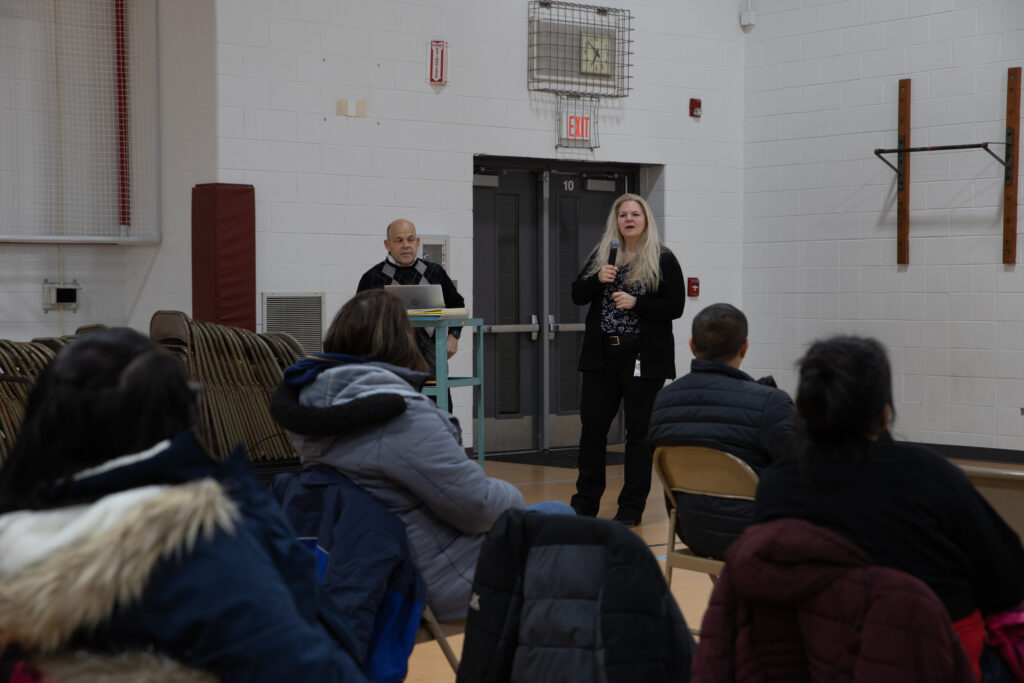 Twain Elementary School played host on Wednesday, Jan. 25, for a series of three workshops concerning internet safety.
Representatives from Homeland Security Investigations, the principal investigative arm of the U.S. Department of Homeland Security, held separate workshops throughout the grounds of the elementary school: one for parents and guardians, one for third through fifth graders and one for kindergarteners through second graders.
"We wanted to come out tonight to present students some online safety tips and additional things they can do … [essentially] how to be safe online, as they have access to computers, have access to tablets, and various other devices," said Sue Jensen, special agent with the HSI, who presented the adult-focused workshop.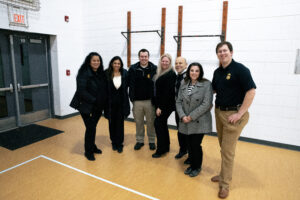 That workshop tackled safety and security issues, including cyberbullying, and offered tips on how to respond and what anyone affected by these issues should do. It also established the difference between what is okay and not okay in terms of online privacy. Falling into the "appropriate" category include pictures of friends and family, while "inappropriate" would be disclosing personal information or sending/viewing/sharing explicit or provocative material.
The adults and guardians were urged to establish rules about what children can share, learn about reporting options, help the child set up privacy settings (including strong passwords) and have a discussion about friend lists.
The third through fifth grade presentation included a playing card-sized handout with Clicky, the internet safety robot, adorned on the front. The flipside of the card included four rules for internet safety, including telling a trusted adult if anything makes them feel sad, scared or confused.
Their presentation also featured the ability to try on a police vest and view a pair of handcuffs. Dr. Alyssa Shlensky Shapiro, Twain's principal, jumped in on the ability to try on the vest after receiving vocal support from several students.
At the end of the night, the HSI representatives distributed two sheets to all attendees that contained a number of links for further resources and an informational sheet titled "Preventing Sextortion Among Youth." That resource included several statistics and a separate section on what parents/guardians can do to #StartTheConversation.
For more resources on navigating digital safety at home, go here.