Coronavirus (COVID-19) Information
EXCLUSION/ISOLATION PROTOCOLS (Updated August 2022)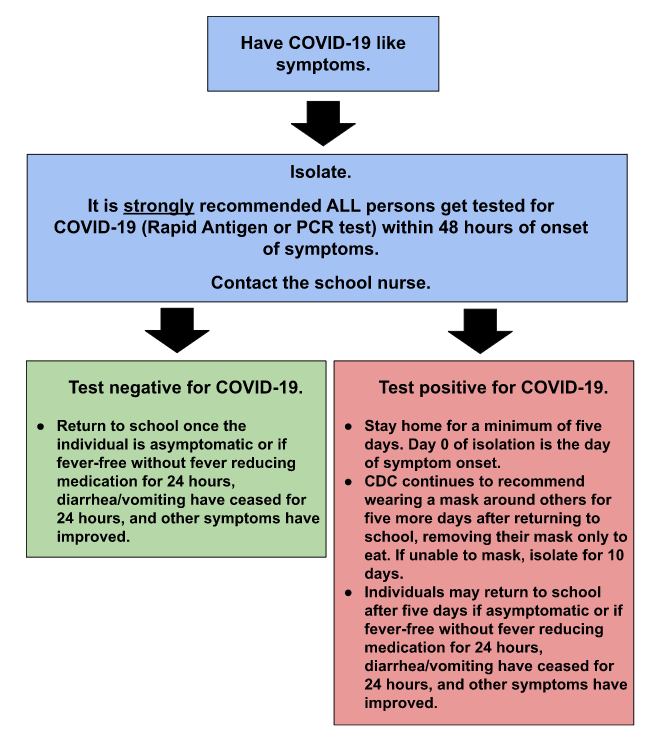 ______________________________________________________________________________________________________________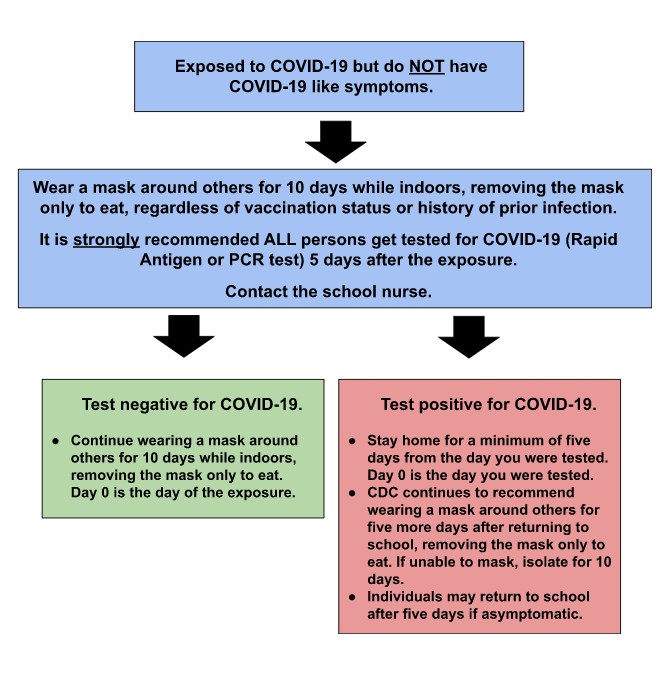 ______________________________________________________________________________________________________________
Data and metrics
The district will continue to monitor multiple sources of COVID-19 infection data.  Sources include data from the Cook County Department of Public Health and the Illinois Department of Public Health.
Mitigation of spread
The district will continue to follow prevention strategies that remain important in protecting students, staff and community members as identified by the CDC, IDPH and Cook County Department of Public Health.
Social Distancing
Social distancing is no longer a recommended mitigation strategy by the CDC. The district may need to consider returning to a social distancing environment if the school experiences a high transmission period.
Face Masks
People who have known or suspected exposure to COVID-19 should wear a well-fitting mask or respirator around others for 10 days from their last exposure, regardless of vaccination status or history of prior infection.
At this time, universal face masking is not required at schools or buses.  Face masks remain an option for anyone who wishes to wear them. Please note, face masks are required in all of the health offices of schools.
Family Resources
Questions
Please direct any other questions or concerns to [email protected].