Parent Portal – Adding additional children to your account
It is easy to add additional children to your existing account. Have your child's/children's Access ID and Access Password available.
Step 1 – Log in to your existing Parent Portal account and click the "Account Preferences" on the left side of the page.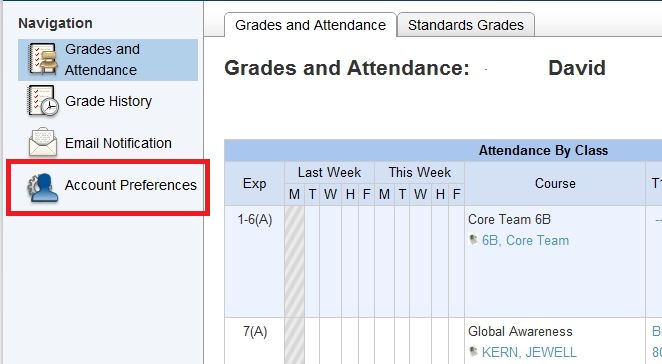 Step 2 – In "Account Preferences", click on the "Students" tab.

Step 3 – After clicking on the "Students" tab, click the "Add" button on the right side of the page.

Step 4 – A small, new window will open, and this will include the same four fields that are on the sheet with your child's information from school. Enter these fields exactly as they were provided to you. Then, click the "Submit" button.

You are now able to see multiple students in the blue bar at the top of your account. To move from student to student, click each child's name. Then name of the highlighted student (David in the picture below) is the child whose information is on display.